Met Xbox One beleef je de beste game-avonturen, gewoon thuis op de bank. Neem het op tegen je beste vriend of game samen met je partner. Geniet van talloze games, zoals de kaskrakers Call of Duty en FIFA, of exclusieve games zoals Forza Horizon die je alleen op Xbox One kunt spelen. Speel met vrienden uit de buurt of aan de andere kant van de wereld via Xbox Live en geniet van het beste 4K-entertainment met de ingebouwde 4K Ultra HD Blu-ray-speler en 4K-videostreaming.
Bij Game Mania vind je de allernieuwste Xbox-games en pre-order-titels, kun je terecht voor accessoires zoals controllers en opladers en bestel je gemakkelijk en snel digitale Xbox Live Gold- of Xbox Game Pass (Ultimate)-abonnementskaarten, die je direct per mail ontvangt.
Twijfel je nog? Kom dan zeker eens langs in één van onze winkels. Hier kan je de Xbox One testen en geven onze medewerkers graag informatie en uitleg over de console.
De krachtigste console ter wereld.
Games presteren beter op de Xbox One X. Met 40% meer vermogen dan andere consoles, ervaar je echt meeslepende 4K-gaming. Laat je meenemen in werelden die zijn gemaakt voor echte 4K-gaming en geniet van rijkere, fellere kleuren in games als Forza Motorsport 7 en Crackdown 3. Met de hogere contrastverhouding tussen lichte en donkere kleuren plus een breed kleurenspectrum zorgt de HDR-technologie voor meer visuele diepte in je games.
Bekijk Blu-ray films in prachtige 4K Ultra-HD en stream 4K-video op Netflix, Amazon, en meer. Plus, stream en neem gameclips op in 4K met bliksemsnelle 60FPS. Met Xbox One X haal je echte power in huis.
De grootste kaskrakers presteren beter.
Alle games zien er geweldig uit op Xbox One X, maar bepaalde Xbox One X Enhanced-titels zijn geoptimaliseerd om 's werelds meest krachtige console ten volle te benutten. Onder andere Red Dead Redemption 2, Call of Duty: Black Ops 4, The Division 2, FIFA 19 en tientallen andere games maken uniek gebruik van de kracht van Xbox One X en spatten van je beeldscherm.
​

Verbeter je Xbox-ervaring met tal van voordelen:

Maandelijkse games with Gold
Breid je gamecollectie uit met elke maand twee nieuwe Xbox-games – je kunt ze spelen zolang je lid bent.
Multiplayer Gaming
Ervaar het beste in competitieve en coöperatieve onlinemultiplayer op console.

Kortingen op games
Bespaar tot 50% op geselecteerde titels in de Microsoft Store.

EA Play-lidmaadschap inbegrepen
Duik in het volledige aanbod EA Play games.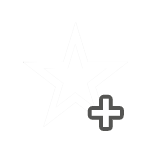 Game Pass Games
Er worden voortdurend nieuwe games toegevoegd, met inbegrip van de nieuwste releases

Cloud Gaming
Speel rechtstreeks op console, pc en mobiele Android-apparaten vanuit de cloud (bèta)
Headsets voor Xbox One

Geniet van het beste geluid op je Xbox One met een goede headset!
Essentiële accessoires

Haal het maximale uit je Xbox One met deze accessoires!