PACIFIC THEATER of OPERATIONS 4

_x000D_ Tijdens de 2e Wereldoorlog vocht de vloot een verbeten strijd uit om de hegemonie over de zeeën zeker te stellen. Duitse, Britse, Japanse en Amerikaanse schepen en vliegtuigen jagen mekaar op.
Real time zeeslagen verstoren de rust op de oceanen. Slagschepen, kruisers, vliegdekschepen, torpedojagers en duikboten. Geven jou ongekende strategische mogelijkheden. Gebruik ze, of verzuip!

- Voor 1 speler
- Memory card 8Mb: 1858Kb

EAN 5060073300303
- Art. 13828
USED
Productcode: U113828
PACIFIC THEATER of OPERATIONS 4

_x000D_ Tijdens de 2e Wereldoorlog vocht de vloot een verbeten strijd uit om de hegemonie over de zeeën zeker te stellen. Duitse, Britse, Japanse en Amerikaanse schepen en vliegtuigen jagen mekaar op.
Real time zeeslagen verstoren de rust op de oceanen. Slagschepen, kruisers, vliegdekschepen, torpedojagers en duikboten. Geven jou ongekende strategische mogelijkheden. Gebruik ze, of verzuip!

- Voor 1 speler
- Memory card 8Mb: 1858Kb

EAN 5060073300303
- Art. 13828
Lees meer
Beschikbaar in winkels. Bekijk winkels met voorraad.
Momenteel niet beschikbaar
Op alle USED producten ontvang je 100% garantie. DLC codes meegeleverd met USED producten kunnen al gebruikt zijn.
Gratis verzending

vanaf 30 euro

Betaal veilig online

via je eigen bank

Ontvang coins

& unlock badges met Game Mania XP (meer info)
PACIFIC THEATER of OPERATIONS 4

_x000D_ Tijdens de 2e Wereldoorlog vocht de vloot een verbeten strijd uit om de hegemonie over de zeeën zeker te stellen. Duitse, Britse, Japanse en Amerikaanse schepen en vliegtuigen jagen mekaar op.
Real time zeeslagen verstoren de rust op de oceanen. Slagschepen, kruisers, vliegdekschepen, torpedojagers en duikboten. Geven jou ongekende strategische mogelijkheden. Gebruik ze, of verzuip!

- Voor 1 speler
- Memory card 8Mb: 1858Kb

EAN 5060073300303
- Art. 13828
Misschien vind je deze producten ook interessant?
Productspecificaties
| | |
| --- | --- |
| Spelmodi | Singleplayer |
| Uitgever | Koei Tecmo |
| Releasedatum | 30.03.2004 |
| EAN | 5060073300303 |
Koop nu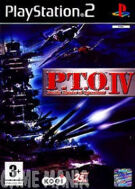 P.t.o. Iv
Beschikbaar in winkels. Bekijk winkels met voorraad.
Momenteel niet beschikbaar
x
**NOT FOUND** key: product.askQuestion